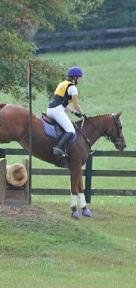 Training at Chapel View Farm is aligned with the needs of each horse and rider. After careful assessment, a program is created for each horse based on the needs and requirements of the horse and owner. We offer training at many levels of intensity from tune-up and exercise rides to full training as well as, breaking of young horses. Jacqui is skilled at addressing complex behavioral issues both under saddle and on the ground. Training may be directed for a specific discipline or just to further your individual goals.
The training program can be created to work in conjunction with a lesson program or competition prep. Options are available for us to help if you simply can't get out to the barn because of work or family. Allow us to keep your horse fit during the week so they are on point for you to compete on the weekends.
We can also work with you on a short term or case by case issue to solve a problem or teach your horse a new skill, maybe you can't quite get your flying lead changes or maybe your horse doesn't like water. Periodic tune up rides can help iron out issues as they arise.
Maybe your horse lacks confidence in the show ring or public venue, we can give your horse the confidence to take you where you want to go or experience to move up a level in any competitive discipline.
The Full training program includes riding and ground work 5-6 days per week as well as all the benefits of full care board. Every aspect of the training will be centered around the final goals of the owner.
Testimonials from our Training Clients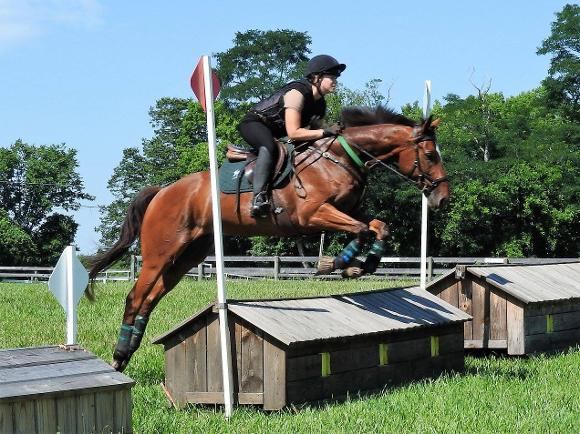 In 2017, I was lucky enough to come across Jacqui Ross and Chapel View Farm. I brought my young OTTB gelding to board at Chapel View and work with Jacqui, and the quality of care and Jacqui's instruction surpassed any expectations. The facility is beautiful and well cared for, and has a wonderfully relaxed, no-drama atmosphere. It is evident that Jacqui truly cares about each horse and his or her individual needs. Under Jacqui's care, my horse looks the healthiest and happiest that he's been in my time owning him. In lessons and at shows, Jacqui gives quality and encouraging instruction. Each lesson is incredibly productive. Her instruction gave my riding improvement in just one lesson! It is easy to see that she has the experience, skill, and professionalism that all top trainers have, and that she loves what she does. Jacqui is a phenomenal rider, instructor, and horsewoman, and any horse and rider would be lucky to be a part of Team Chapel View.
Hailey Gawinske
All my life I can remember when I was asked "what do you want for your birthday/Christmas"? My reply was always the same…A horse!
Finally, when I was 57 I adopted a beautiful two-year-old Arab cross mare, who I named "Ami a la Fin" friend to the end. I worked on her ground manners for three years, putting off as long as I could, me taking lessons. Finally, I said I need someone who can train Ami to take a rider and become the beautiful Dressage mount I knew she could be. Keep in mind that I had not really ridden since being a teenager. And so, the search began.
I found Chapel View farm and Jacqui Ross and have never been more pleased. Jacqui is very patient with Ami (and me) and after only three days was walking Ami around the ring, no buck, rearing or silliness.
During each lesson, Jacqui would explain what "button" she was instilling, how to properly ask for it and what to do if Ami did not respond. All while refining what ones she already installed.
After their 3rd week of working together Jacqui had me get on. She walked Ami and I in a small circle on a lead line a couple of times then had me dismount. I got off and cannot capture the elation I felt at finally taking my first ride on Ami. I cried and gave Jacqui the biggest hug. If she thought I was a crazy emotional old lady she never showed it.
I cannot say enough about the excellent training both Ami and I have received at Chapel View Farm. Her boarding care is excellent, I think they spoiled Ami more than I do. The atmosphere is one of kindness, happiness and friendliness.
I have known many trainers over the course of my granddaughters 14-year riding time and truly wish I had found Jacqui sooner. She is absolutely the best.
Pattie Bartell
Leesburg, VA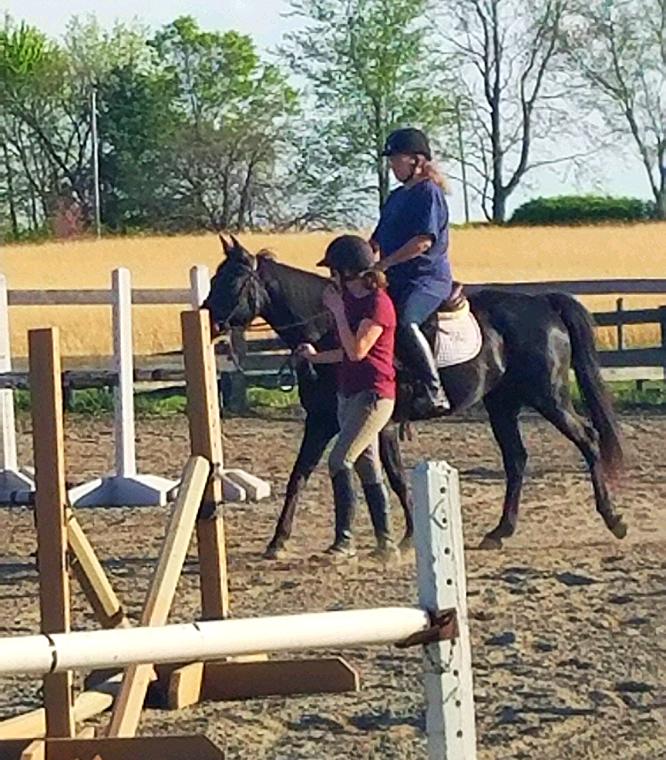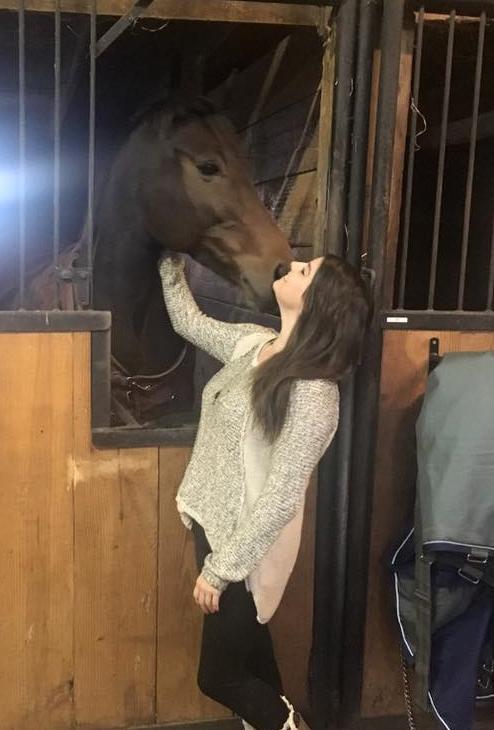 Jacqui Ross has been working with my daughter's green 6 year old OTTB mare. This horse had not been ridden for 9 months, through no fault other than my daughter lost her trainer and many people told her the horse was dangerous and would not get on her. This horse is beautiful, and I always felt she had potential when no body else did. In two short weeks, through the excellent care and training of Chapel View and Jacqui Ross, my daughter, and other amateurs have gotten on and ridden this horse! I could not be happier with where this horse is. They take such good care of her, and have welcomed us into their family!
~Barbie Shires
I found Chapel View Farm an almost idyllic boarding and training facility in every regard. The horses are extremely well cared for on all levels from cleanliness, to feeding, to blanketing, to turnout, etc. etc. The facility and the people all are professional, but friendly, providing a relaxed and welcoming environment for horses, owners and other visitors.

Earlier this year, I took my 3-year-old OTT Thoroughbred gelding to Jacqui Ross at Chapel View Farm to be re-trained in the basics of becoming a pleasure mount.
He had been off the track for only 10 weeks when he arrived at the farm. Within weeks of Jacqui starting him, I was wonderfully surprised because during just those first few weeks, my young gelding transitioned from a race horse to a calm, confident 3-year-old. Soon after she began working with him, I found I could easily ride and manage him. By his third month in training I began riding him out, off the property.
He is back home now, and we take him out on the trail several times a week. He has consistently continued in his progress. I attribute my horse's newly-acquired self-confidence and his willingness to please to the excellent start that Jacqui gave him at Chapel View. I found her to be an exceptionally competent, experienced, and highly skilled professional.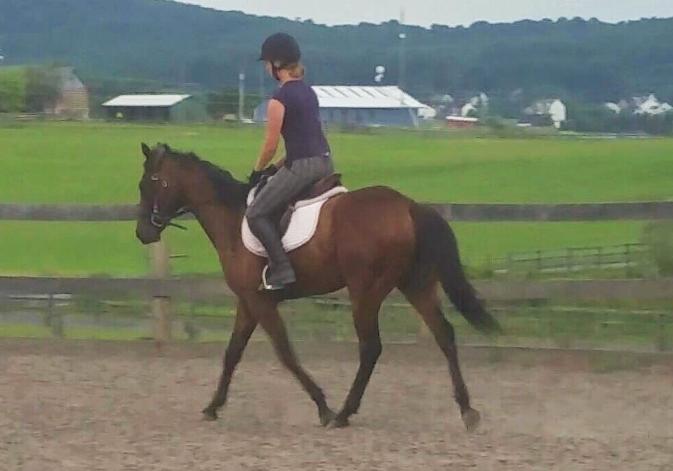 She is both patient and persistent with the horses. I also found her easy to communicate with, keeping me regularly informed about my horse's progress and needs, also willing to work around my schedule.
I'm a big fan of both Jacqui and Chapel View and all the people who work there. Excellent boarding and training experience.
Lee Hinkle
Everland Farm
Lovettsville, VA